Me Tarzan! Actually, I don't introduce myself like that and I don't start every day with the Tarzan yell before swinging through the trees. Sorry to disappoint you.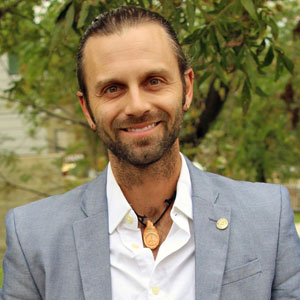 I am Chris 'Tarzan' Clemens, and no, my parents did not give me the middle name Tarzan, I picked it up as a trial name during my Appalachian Trail Thru-Hike. When you spend 6 months living out of a backpack on one of America's long trails you find creative ways to make it interesting, and trail names have become a unique part of the thru-hiking culture.
I grew up in rural rural Indiana. I remember when my hometown installed its second and third stoplights. I ran cross country and track in high school, at mediocre speeds, but I had fun. During my freshman year at Ball State University I ran the Chicago Marathon. I was hooked.
Just kidding, it hurt like hell, but it landed my picture on the back page of the daily newspaper. I ran off and on for the next 4 years, mostly to or from trouble, but not another marathon.
After graduating in 2006 I fell into a job in Santa Barbara, California. I decided to run again and trained along the beautiful beaches in Santa Barbara for the 2006 Chicago Marathon. This time I really was hooked. 
In 2012 I quit my job, left everything behind, and headed to Springer Mountain, Georgia to embark on the adventure of a lifetime, thru-hiking the Appalachian Trail. 2,184 miles and 136 days later I stood atop Mount Katahdin in Maine. Just a month after returning to California I toed the line at the Bulldog 50K in Malibu Creek State Park. From there my shoes have led me through the Born to Run Ultramarathons, Rim-to-Rim-to-Rim in the Grand Canyon, many "marathon of the month" runs, the Burning River 100 Miler, and beyond.
To continue following my passion of adventure and living simple I decided to get rid of almost everything I owned and live full time in my Honda Element. After a year spent in 35 square feet, I "upgraded" to an 80 square foot 1985 Volkswagen Westfalia campervan.
I'm not homeless, I have a home, it just happens to have four wheels. I am however rentless…and happy! In June of 2015 I took the next step, left my full time job, and started traveling around the country living in my van and doing freelance work wherever I can find WiFi.
I guess that was all a long-winded way of saying,
"I'm Chris Tarzan Clemens, and I'm living life to the fullest."
---
Always be yourself. Strive for excellence, even while others around you are satisfied with mediocrity. Perfection is an unattainable, yet worthy endeavor. Accept challenges as opportunities, for without opportunities you have no room for growth. Be happy, it takes too much effort to be sad. An enemy is easy to make but true friends are hard find. Integrity is the highest virtue that one can hold. The second highest is being a gentleman. Formal education is merely a prep course for life, continue to learn and grow beyond school. Don't be afraid to be alone, for solitude is a true statement of self. Only when you can be your own full self can you give your entire self to someone else. Visit home often. Believe in something, especially yourself. Embrace change. A simple smile can make someone's day. Your own smile can make your own day. Do not be afraid of death, for if you have lived your life to the fullest you will be prepared for it. Your past is a solid foundation, build upon it in the present to reach your future. This is your only life, when you are done here leave the world a better place and take with you no regrets.
– Christopher J Clemens, 2006